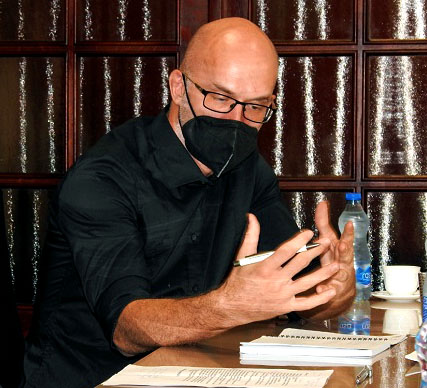 With an interest and talent for natural and artificial languages, I have been working for decades as a translator, interpreter, copywriter and editor for a number of companies, organisations, print and online media and magazines, primarily oriented towards ICT, physical and technical sciences, legislation and public administration, European integration and international projects, and in the IT industry on a broad range of platforms and operating sytems, oriented towards internet and intranet solutions developed using open source tools.
Following an initial career in the IT sector I have refocused on the field of translation for the English language, due to a demand for experts with a specific package of know-how and skills (familiarity and understanding of IT/technical topics and familiarity with language, professional terminology and translation/interpretation technique).
I have graduated in the fields of Communications and Journalism from the Faculty of Media and Communications. I hold a certificate from the semestral course for professional and scientific translators of the Association of Professional and Scientific Translators of Serbia. Along with Serbian as my native tongue and English as my main working language, I speak Hungarian (passive native) and Spanish (C1), along with a basic familiarity with Swedish and French.